Mechanical extraction by means of a traction table
The traction table is a rehabilitation device used to relieve spinal pain of various etiologies. It works on the principle of traction, i.e. relieving pressure on the spine through stretching. The patient lies down on the table and his body is stabilized with straps, after which the device, using a special mechanism, stretches the spine.
The TRITON model is one type of traction table that features innovative technological solutions. This table has a number of adjustment options, which allows you to customize traction to the individual needs of the patient. In addition, the TRITON model is equipped with a measuring system that allows you to control and monitor the traction force and its effect on the patient's spine.
The traction table is commonly used to treat back pain, herniated discs, scoliosis, degenerative spine disease and other musculoskeletal conditions.
Indications for use of the traction table are:
Herniated disc
Spinal canal stenosis
Scoliosis
Degenerative disease of the spine
Spinal pain syndrome
Spinal injuries
Postural disorders
Discopathy
Contraindications to the use of the traction table are:
Pregnancy
Fractures of the spine
Tumors of the spine
Inflammatory diseases of the spine
Acute arthritis
Blood coagulation disorders
Hypertension
Osteoporosis
Circulatory disorders
Spondylolisthesis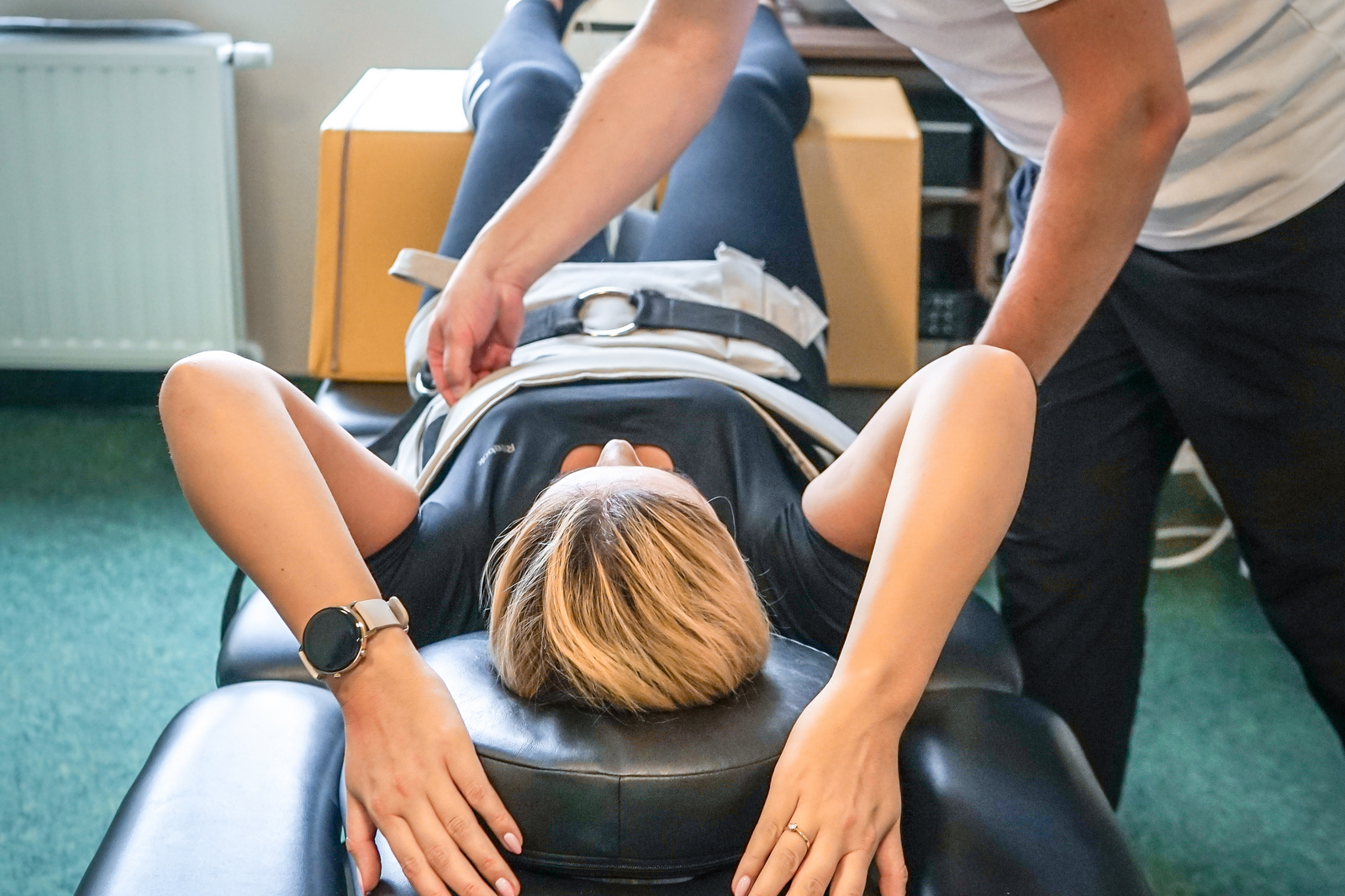 Rzeszów, al. Rejtana 53 (3 piętro)
tel. 17 865 20 06